Owen Acid
Swifty Soitiz Interviews OWEN ACID
Ok mate lets start with an easy one where did it all start with you?
Well I guess it all started with me around 1997 when I went to my first proper rave at an old abandoned quarry not far from a place called fakenham the other side of Norwich, there was two sound systems one was called Rebel lion playing Reggae & Dub the other was called Itchy fingers playing the techno I will never forget this night as it changed my life and my out take on music in a big way. I remember asking one of the DJ's what kind of techno is this????
I Love it!! And he told me this is ACID TECHNO mate J
· So who was your music influences?
Well I was lucky enough to be around a lot of music while growing up as my dad plays the guitar and naturally I wanted to play to so I listened to lots of Led Zeppelin, Jimi Hendrix, Black Sabbath e.t.c and I played guitar rite through high school in the school band an all that, I was a huge Metallica fan with long hair at that time lol. However Techno wise the Liberators and Guy Mcaffer AKA (the Geezer ) really grabbed my attention along with Dave the Drummer and Maurro Picotto .
· So what was your first techno record you bought?
Either Fire Fight by Cosmic Trigger on stay up forever records or The rabbits name was by A + E Dept also on SUF.
· Can you remember your first set where it was and how did it go?
Well I guess my first proper set playing out would of have to of been at a free party at a place called cavenham in Suffolk near bury st Edmunds in an abandoned building on a sound system called VEGA and I can honestly say I was crapping myself lol my first mix wasn't the greatest but I soon got in to it and found the flow and played a Blinding Acid techno set , many more sets at parties followed after ; )

This was the sound system I played my first set out to at free party in cavenham this picture was took from a different party but is the same sound system J
· Vinyl or software what's your choice of today?
I still love to play on the decks however I do love ableton live an what you can do on it. Its an awesome bit of software and only a fool would ignore its potential I use it to play my own tracks and I also produce my tracks on it as well, the lay out is fantastic and the on board tools it has like the EQ an the filters etc are top quality I would recommend it to anyone who wants to play there own stuff live.
· What style do you like most?
ACID TECHNO
· What are your thoughts on the techno scene in the U.K at the moment?
Ever evolving for the better basically! There is one label that I really like which is quite new an that's Steve Mills label Brain Gravy also SUF 100th release E.P is wicked!
· Who should we be keeping an eye on DJ wise, any new talent out there worth checking out?
Out of the new boys Steve Mills is definitely one to keep an eye on, awesome producer and a fantastic DJ. The same goes 4 Olly berry aka (OB1)
· You have been writing tunes now for some time yourself, tell us about that who you write with, any releases?
Well Jared Blyth and I are now in the mists of starting our own record label called Audio Eargasm Records we post some of our tunes on soundcloud and we have a page on facebook and twitter. Jad has a release on injector records out on vinyl called "Fucking Cocaine" but we are now really trying to push our label out there and sort out distribution etc. Myself and jad also get in the studio with Kieron Sidolli and I also help produce and arrange tracks with my girl friend Chelsea Forwood aka (Miss Dixie).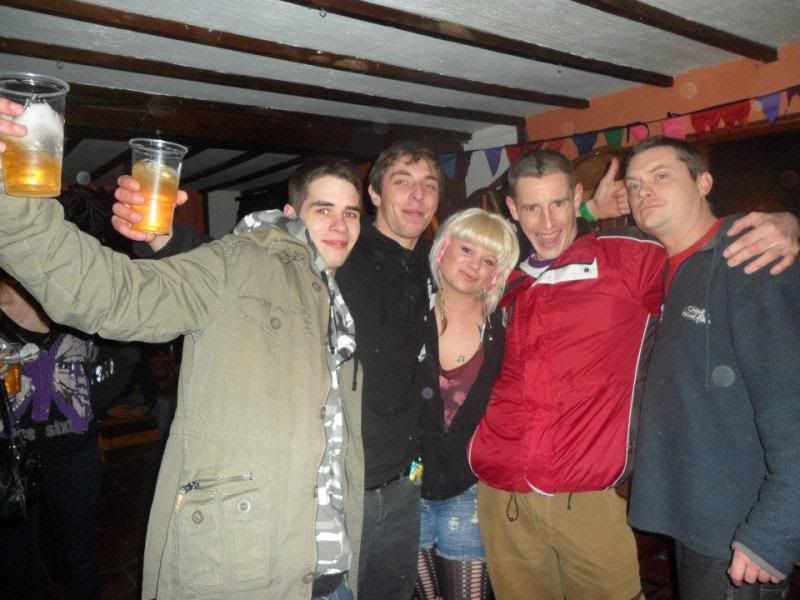 · From left to right, Kieron Sidolli, Jared Blyth, Chelsea forwood, (Miss Dixie),me And Jono (No Nation) Butler
· So who do you like to work with in the studio?
Pretty much the people I just mentioned jad especially also another old friend of mine clever producer and DJ "Jay o Sullivan" and an old school friend and musician Jono butler
· What's been your worst night on the decks?
That would have to be at a pub/club in Ipswich called the Silver Star terrible sound system and monitors! I couldn't hardly hear anything was a real mission and a bit of a nightmare! Lol I haven't ever been to Ipswich to play again since and that was in the early 2000's
· Well you must have a night you will always remember? (although the good ones are hard to remember) lol
Lmfao yeah the good ones do tend to all roll in to one when I try an think of a pacific night ha ha, however there is one that stands out which was when I had the pleasure to play in Spain at a free festival called dragon fest J I was only in my early twenty's and went over to see an old friend who now lives there with my bag of records and a wicked smile on my face. It was Saturday night they had the decks set up on a high platform truck an there wasn't to many people in front of the rig when I started my set, but half way through my friend approached me gave me a beer an said "have you had a look of what you have done out there?" So I looked over and to my surprise I can honestly say I have never seen so many people stomping and going mental to the techno! It was an amazing feeling and I will never forget it! when I looked out I couldn't see the end of the crowd it was like a ocean of people there must of been over 400 ravers loving it! And so was I
· So where do you see the techno scene in the U.K in ten years time?
Techno is a very underground scene which is one of the reasons I love it so much it just kind of sits there underground and never really goes away and I would like to think by then myself and Jad are part of the forefront of the underground techno scene along with the likes of OB1, Steve mills etc not sure if vinyl will still be getting cut in ten years time but I do hope so I think we all would like our names on a bit of plastic at the end of the day, after all that's where we all started 
· Out of all the techno DJ's in the world give us your top 5
1. Guy Mcaffer (the Geezer)
2. Chris liberator
3. Aaron Liberator
4. Dave the Drummer
5. Maurro Picotto
· So how would you define your techno?
Hard hitting filthy underground Acid Techno
· Your most memorable time on the decks?
Would have to be for my 25th birthday at a club called studio 3 in bury st Edmunds and I got Guy Mcaffer (the Geezer) to come and play a set and I got to support him of course, It was then guy got me on to Ableton live
 Me and the Geezer J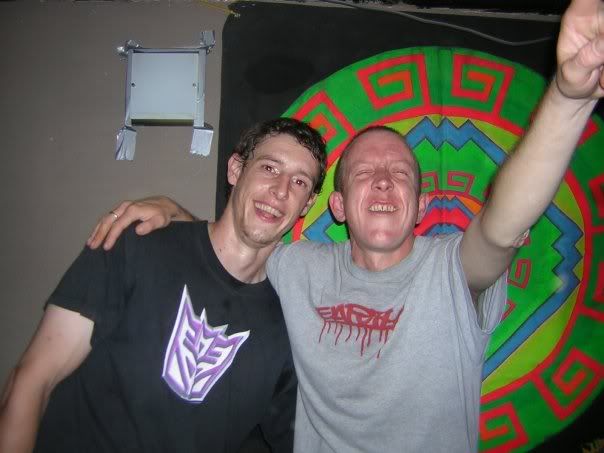 · So what has 2012 got in store for you?
This year Jad and I have said is our year! We are pulling all the stops to push are label out there and play out as much as possible an we are lucky enough to be getting help from the right people so we are just going to go for it and keep doing our thing.
Well thanks for your time and your replies any last words or comments etc?
Just to say thank you to yourself swifty and basically watch this space me an jad are really going to go for it this year do check us out on soundcloud peace and respect to all fellow techno lovers and DJ's. OWEN ACID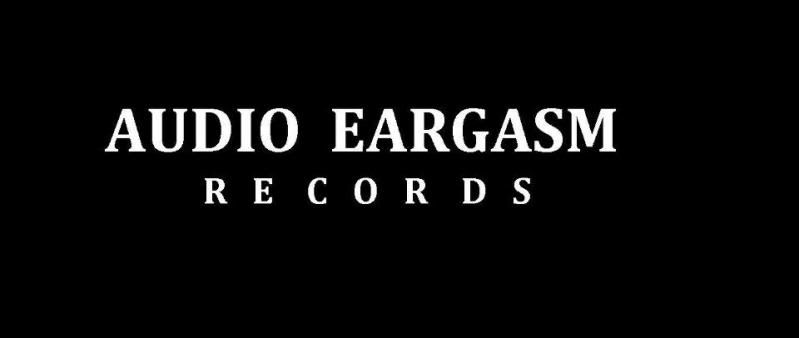 Site Admin